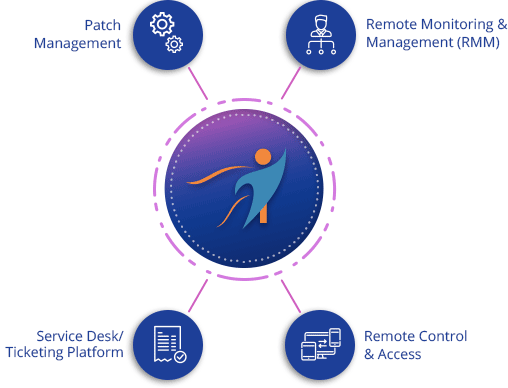 Because we believe in the power of IT to help solve the world's most pressing challenges.
Providing the right tools.
The comprehensive and powerful ITarian IT operating platform helps you simplify operations, boost productivity, and better utilize IT resources. It includes all the essential IT management tools, including remote monitoring and management, remote access and control, service desk and ticketing, and patch management.