What You Need to Know About Help Desk System
Before deciding to invest in a help desk system or not, it helps to get to know it better in a more in-depth way. It is more than just a part of an organization's customer service. It plays a vital role for both the employees and the customers who need assistance. There are a few things that one has to know about this part of customer service.
Helpdesk Definition
A helpdesk is a fundamental application that enables companies to answer concerns and requests of clients in an effective and quick manner. Aside from handling the communications aspect of the users, they also make sure that planned outages and changes to services are taken care of.
A help desk system typically has a broad focus, providing users the best possible support for their IT needs. It offers centralized resources to track, analyze, and facilitate the resolution of issues. Some examples of help desk include technical support centers, product warranty and support functions, as well as facility service centers. They provide help through several channels such as toll-free numbers, instant messaging, and email.
Help desks offer functionalities that can provide insights into customer experiences and optimize the performance of the support team to ensure that they only deliver the best service. Help desk tools are one of the most vital programs that support customer bases.
Types of Help desks
The different types of help desk server systems are categorized based on various factors, such as the method of deployment, the size of the organization, target users, and customer support function. Here are the types of helpdesk software:
Web Help Desk
This cloud-based software or software-as-a-service (SaaS) helpdesk is rented on a subscription basis. This way, users can easily scale up when necessary, saving them money in the long run. The program is rented out to companies that need technical support, system maintenance and upgrade, as well as data backup.
On-premise Helpdesk
This refers to a licensed software that a company buys and installs on their own. The company has a complete control over the help desk and they are responsible for its system maintenance and overall function.
Enterprise Help Desk
This type of software offers more than just the basic features. It addresses customer concerns, manages IT assets, and fulfills service requests. Most enterprise help desk solutions are modified to suit a company's workflows.
Open Source Helpdesk
Open source help desk software enables developers to access its source code without paying for user licenses or asking permissions. This lessens their dependencies and makes it easier for them to modify and enhance the application.
Helpdesk ticket types
In organizing customer support tickets, it helps to categorize them. The most popular categorization strategy is sorting them by issue. Other organizations sort through tickets by product, department, or customer, depending on the nature of their business.
Organizing tickets by issue for a software company may mean sorting them into bugs, sales question, how to, feature request, cancellation of orders, and technical issues. For an online shop, it may mean sorting through their tickets into pre-sale questions, purchase questions, shipping, return, vendor, availability, and affiliate.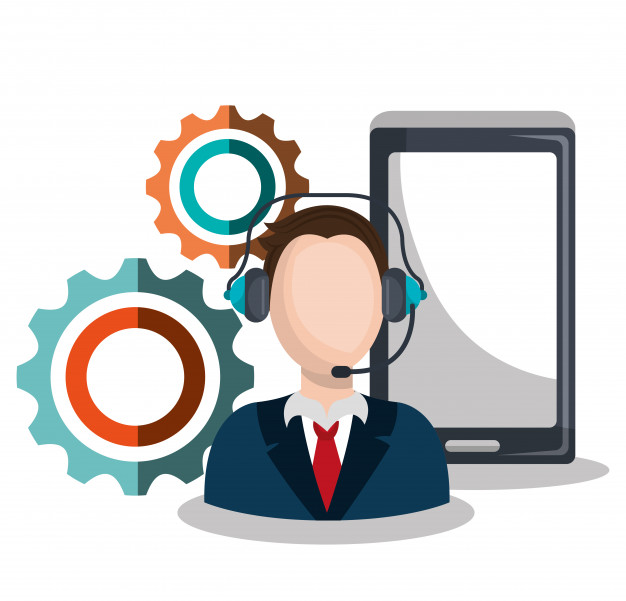 Best Helpdesk Software 2021
The best help desk software allows businesses and enterprises to manage customer support requests effectively. Here's the best help desk software for 2021.
Zendesk
Zendesk is a cloud-based helpdesk application that turns your customer support into agents of client retention. All customer interactions are done in a single interface with comprehensive features such as web widgets, pre-defined ticket responses, and full customer history.
Because of its flexible plan structures, this makes it an ideal solution for businesses of all sizes. Its features consist of a helpdesk, chat and call center solution, and knowledge base modules that can be scaled up separately.
Freshservice
Freshservice is an online IT help desk that provides organizations powerful ticketing and asset management capabilities including auto-discovery of new resources, strong configuration management, and boosted impact analysis.
What makes Freshservice stand out from others is its features like easy ticketing of customer problems, management of communications across multiple channels, automating repetitive helpdesk tasks, and customizing workflows for customers and agents.
InvGate Service Desk
InvGate Service Desk is an ITIL-compatible cloud service desk software that lets organizations manage, analyze, and automate IT support.
Some of its great features include a customizable SLA management to help you give appropriate service level to clients; a knowledge base from past events; the InvGate Natural Language Technology that suggests solutions to real-time tickets; and the software can accelerate your ITIL initiatives.
HelpDesk
HelpDesk is an online ticketing system that promotes teamwork within your organization. It allows you to use tagging, put in notes, assign tickets to a specific individual, and create recorded responses. The device encrypts your data with a 256-bit SSL protocol to ensure the highest degree of security. Helpdesk allows your agents to provide top notch customer support while saving time.
Vision Helpdesk
Vision Helpdesk is a help desk platform for businesses that is designed to improve customer support using its high quality functionalities. It provides you with all the tools you need, whether it is for customer assistance, progress monitoring, or process development.
Besides its basic help desk capabilities, it also has an incident and problem management feature that can automate responses and coordinate service tickets. Also, its self-help group feature allows you to set up forums and knowledge bases for your customers.
LiveAgent
LiveAgent is a helpdesk software that can personalize your customer interactions. It unifies all your communication channels like email, live chat, calls, and social media into a single inbox. An all-in-one help desk solution with a reasonable price, it supports clients at every stage of their journey and raise employee productivity. The basic plan for LiveAgent costs around $15 a month. This solution best fits companies that want to improve their customer satisfaction, loyalty, and sales.
HappyFox
HappyFox is another major competitor in the helpdesk arena with its comprehensive feature set and usability. Its ticket management capabilities include both manual and automated tools. HappyFox used to be the only app with easy integration with third-party programs, but as web applications have developed, so did the alternatives. They still offer integration with a number of customer relationship management (CRM) solutions and single sign-on (SSO) providers, although they fall short in categories like analytics, chat, and SMS.
CommBox
CommBox is a helpdesk solution that is focused on customer service and messaging. It is designed to build an efficient communication between you and your clients. CommBox helps you conduct seamless omni-channel communication between marketing, sales, IT, and your customers anytime, anywhere. It allows you to resolve tickets where it is most convenient, whether via bots, email, talk, video, speech, SMS, social media and other digital channels.
Agiloft Service Desk
Agiloft Agile Service Desk Suite provides an integrated helpdesk solution to ensure efficient and alert operations. Its components form a single structure where records of IT service processes are kept, with a dashboard for full monitoring of the workflow. For fast answers to problems, the Agiloft Agile Service Desk Suite has a user-friendly interface that shows important data in digestible formats. Furthermore, Agiloft Agile Service Desk Suite scales and adapts to continue to provide functional capabilities to organizations with changing needs.
Itarian
Itarian is known to provide the best in class help desk solution among the pack. With several businesses using this software, it is one of the most popular options available in the market today. Itarian allows end users to create tickets for incidents and problems and resolve them immediately. It can also help with changes and SLAs, as well as the fulfillment of service requests.
No matter what the size of your business, you can take advantage of its data-driven, automation-oriented, and collaborative functions to enhance your overall performance. Although it has many features, the help desk application is easy to use for people with limited knowledge on technology. Itarian is ideal for organizations that want to exceed customer expectations.
In organizations that are more department-centric in resolving issues, the categories may include sales, software development, human resources, operations, information technology, mailroom, and shipping.
Categorization by product also works for some organizations. This may need further categorization, usually by issue, such as Sales Question for Product A, Sales Question for Product B, or Sales Question for Product C.
Why do people use help desk software?
Handling customer queries and concerns using different email accounts and multiple customer support agents can be messy. But helpdesk systems consolidate all these interactions using a single interface to improve user experience. It also makes it easier to categorize and automate monitoring the progress in resolving the customers' and employees' issues. This tool's primary purpose is to minimize the chaos in the ticket process and help customer support agents become more effective at their job.
History of Helpdesk Management System
Before helpdesk applications were developed, companies have been providing customer support in the form of face-to-face interactions when they visit the physical store with their items.
Even before dedicated computers were designated to assist customers, some businesses had used technical tools, such as dub terminals connected to the mainframe computer, telephones, typewriters, and more. Businesses assigned specific staff to address the customers' concerns.
Around twenty years after the telephone was invented in 1876, customers relay their concerns to the businesses through telephone switchboards.
In the 1960s, call centers started to handle the customers' queries and issues. A decade later, the interactive voice response technology was born, further improving the quality of customer support.
Before the 1980s wrapped up, businesses began outsourcing customer support to other countries.
It wasn't until the 1990s that helpdesks emerged. Further development was seen in the birth of the World Wide Web, email, and chat support. This progress in technology saw the growth of helpdesk software, which gave way to its popularity in the 2000s.
As more people started using social media since 2008, this brought customer support to another level. Customers started giving reviews on products via Facebook, Twitter, Instagram, and other platforms, which businesses can address quickly.
Now, businesses have a dedicated helpdesk software program to provide customer support.
How does a helpdesk improve your team's productivity?
Helpdesks are worthy investments because they can boost the employees' productivity in the following ways:
Automate workflows. This beats having to figure out who to assign the tickets to. With helpdesk software, tickets are automatically assigned to the support agent based on their category. This can save you time and effort in the process.
Canned messages. This can cut down on the time needed to type out each message to respond to specific situations involving the organization.
Automated response. This is best used for the same message to multiple customers. It could work for sending messages about holidays, outages, bugs, and out-of-work or -office hours. Setting up responders can help reduce the customers' frustration over their concerns.
Internal FAQs. Helpdesks allow support teams to set up internal documentation, where team members can share experiences in dealing with an issue, communicate with other members, and post product updates. This helps minimize potential errors in relaying information to customers while resolving issues.
Collaboration. Help desk allows support agents to ask for assistance from other agents right off the ticket interface. This is particularly useful during cross-team collaboration and for allowing other agents to catch up on what the customers' concerns are all about. Helpdesks help agents sort priorities, previous agents' responses, and the progress in the issue resolution.
How to choose the best help desk
There are a few key factors to consider in choosing the most suitable help desk for the organization. These include the following:
Cost. Consider how much the organization is willing to spend on helpdesks. Choose a plan that provides the most features at an affordable budget for each member of the support team. For a small team, it would be best to make allowances for team expansion in the future. Think about how much the plan will cost the organization as the team grows.
Features. Figure out what key features the organization needs in a help desk. Check out the list of features each plan has and whether the necessary features are in this list. Do not compromise any of these crucial features to ensure efficient customer support.
Usability. Take advantage of the free trial offered by helpdesk providers. Good helpdesks must be intuitive and user-friendly to allow agents to help customers more easily.
Apps integration. Make a list of all the essential tools the organization uses that will be more beneficial to the operation and customer support if integrated with the help desk software. The more tools are included in this list, the more favorable the helpdesks will be for the company.
Support. As the organization provides support to make the customers' life easier and ease their frustration, they know exactly how valuable good support is. Good helpdesks are only as good as the support that comes with them. Does the provider offer email support available 24/7? How quick was their response and how helpful was it?
Helpdesk software for small business
Helpdesk programs are beneficial to small businesses by helping them maximize whatever limited resources they have. These programs allow small and medium businesses to do the following:
Developing a Knowledge Base. Helpdesks now allow businesses to develop a customer resource, consisting of FAQs, informative articles, how-to tutorials, and more. Customers can refer to this resource and submit a ticket only when they cannot find the answer in the knowledge base.
Mobile apps. Helpdesks these days now come with integrated mobile apps that help customer support keep an eye on things even if they are not in front of their desktop computers. The apps usually provide alerts about new tickets, access to the customer profile, and the ability to respond to customers' concerns immediately.
Automations. Helpdesks allow automation for certain tasks, such as directing tickets to the right support agent, program notifications to help both customers and agents monitor the progress of the issue resolution, and more.
What are the key functionalities of a helpdesk support software?
The best help desk software must have the following core features that will help organizations provide efficient customer support.
Analytics. Good helpdesks should have analytics that will gather information about response time, wait time, customers' feedback, things that customers choose to prioritize, and more. These programs should also keep track of the support agents' performance and common issues about the products or services, among others.
Multi-channel support. Helpdesks should provide more than just email support. They should be able to provide tools for live chat, knowledge base, and social media support if the organization plans on using multiple channels.
Integrations. Most helpdesks can now be integrated with various communication and e-commerce tools.
Self-service. This is an important feature that will allow organizations to provide a knowledge base that customers can use to get the answers they need for their concerns before they email, chat, call or message via social media.
Customization. Excellent helpdesk tools know how crucial it is for organizations to edit their contact form and autoresponder depending on what they need.
Automation suite. Customer support would be so much better yet easier on the support team with the use of automation. Helpdesks should allow organizations to automate simple, day-to-day tasks, such as redirecting tickets to the next available agent when one is on leave, enforcing service level agreements, send the appropriate replies, and more.
Collaboration. The support team has to huddle every now and then to share insights, provide a constructive evaluation of the team's progress, and create knowledge base articles. These tasks all require collaboration, which a good helpdesk service should provide.
Reporting. Helpdesks are there to make providing customer support easier for both parties involved. However, this also requires a reporting tool that monitors the ticket queue of the support team, the resolution and turnaround time of each team member, the customers' level of satisfaction, and other factors that will help improve customer support.
Ease of use. Explore how the helpdesk software works by taking the free trial version. Check how the support team members feel after a few days. Make sure to find one that suits the entire team.
These are the key things that organizations should know about helpdesks. Knowing these may help them make an informed decision before investing in helpdesk software.