How many times have you seen an IT staff member do their work in front of you? You don't often see them because they can do their work from a distant location. If the concern is software related, someone from the IT department can help you anywhere in the network. This is possible through RMM software.
RMM software is short for remote monitoring and management software. Other people call it network management, remote monitoring software, or remote IT management. It is an application designed to aid managed IT service providers (MSPs). It is a tool for observing client endpoints, networks, and workstations from anywhere.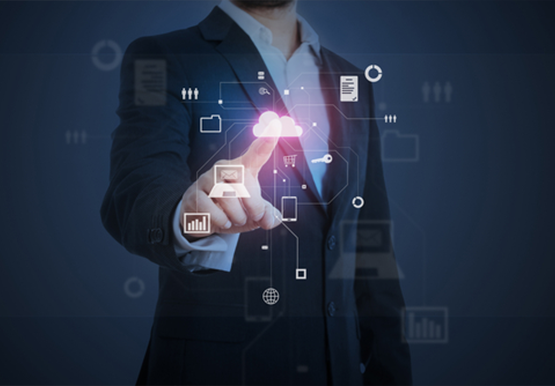 Deploying RMM software is possible through an "agent" (small software footprint). The installation takes place on client workstations, mobile devices, and servers, among others. These agents give MSPs the remote monitoring capabilities they need.
The agents send the data from the client's devices back to the MSPs. These data contain information like machine status and computer health. This is how MSPs can observe and manage their clients' computing devices.
MSPs will get an alert or ticket when an RMM agent detects a problem in the network or client computer. MSPs take the necessary actions to resolve the ticket as soon as possible. The ticket's nature of concern falls into various classifications.
You will learn about the primary functions of RMM software in the next section. You will also learn the various benefits of using RMM software.
Main Functions of RMM Software
Here are the primary functions of RMM software for both MSPs and break-fix customers:
| For MSPs | For Break-Fix Customers |
| --- | --- |
| RMM software aids in gathering info about the client's network and system. This includes machine health and status. | RMM software helps resolve issues about inconsistent workflows for the IT provider. |
| It helps in maintaining client systems and keeping them up to date. | It helps those who have inconsistent income issues with no recurring revenue model. |
| RMM software can track issues and resolve them from a distant location. This is possible by generating tickets and resolving issues. | It aids break-fix customers who suffer from various problems. |
| It helps in resolving issues even before the client notices it. | RMM software resolves minor issues that could escalate to bigger ones if not checked. |
| It can administer patches and install software updates using a central dashboard. | It aids in resolving issues relating to outdated systems with irregular updates RMM software can aid in resolving issues emerging out of data breaches. |
| RMM software can conduct simultaneous tasks in many systems from a faraway location. | |
The Benefits of RMM Software
Every product and service has its own set of benefits. This is what makes them shine in the competition. Here are the RMM software benefits to look for:
| Benefits | Description |
| --- | --- |
| RMM software aids small and medium businesses (SMBs) with enterprise-level automation and monitoring. | The scope of automation here covers the entire enterprise. This is one good benefit of RMM software. |
| It can detect issues before they cause severe problems or critical system failure. | This is possible through the RMM agent. Remember that these agents report various details about the client's network to MSPs. |
| It aids in the systematic managing of the client's IT requirements. | RMM software complies with your client's business requirements. |
| It ensures optimal network stability. | RMM software checks to see that your network is up and running at its best. |
| It improves the performance of the clients' systems. | The purpose of any software is to simplify and improve human tasks. RMM software is not an exception. Being able to observe a network and manage it from afar is good. This creates room for improvement. |
| It helps MSPs in extending their client base and rendering better service. | If customers are happy, they tell their friends. This attracts more clients and more profit. |
| It assists MSPs in keeping client-related issues under control or avoiding issues. This will ensure higher profit margins. | RMM software provides you with a clear picture of your client's network. You can see, handle, and manage issues from a distance. |
| It extends the lifespan of the client's system and devices. | RMM software keeps you updated with the current status of your client's network. You can see which network component needs maintenance, repair, and replacement. |
| It ensures better end-user productivity. | Users are happy if they can do their tasks without any disruption. This leads to positive user experience and makes them productive. |
| It assists clients in getting better customer loyalty and satisfaction. | RMM software assists in building customer trust and loyalty. Satisfied customers will keep using your products and services. |
Conclusion
You learned what RMM software is and its major functions. You also learned the various benefits of using RMM software. ITarian likes bundling extra features with no extra cost. It offers cost-effective solutions that meet the needs and requirements of your business. Sign up now and enjoy thetrial!
Technology Assessment Platform
Related Resources: