It also does record keeping, allowing organizations to collect data about their support team's level of service. The data collected is beneficial in improving the company's business processes.
Ticket Lifecycle Stages
A ticket passes through multiple stages from the time it was created to the time it gets resolved. The entire journey of this ticket is known as a Ticket's Lifecycle. Here are the stages of the ticket's life:
New – Ticket is generated.
Open – Support agent will look into the ticket and perform the required action. For example, the agent will assign the ticket to another operator.
In-progress – The agent will resolve the issue raised.
Solved – Issue has been resolved.
Closed – The ticket is closed after the customer has been updated and all actions are completed.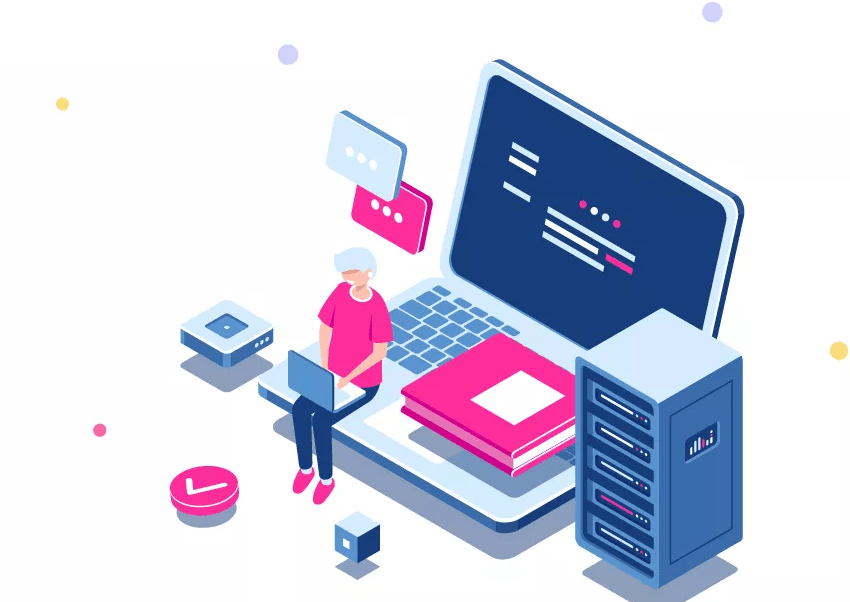 Ticketing System Types
There are different types of ticketing management system that support incident management. Here are the two of them:
1. Basic Help Desk Ticketing
This includes basic help desk Ticketing System features and a streamlined customer support workflow. It enables customers or users to access the help desk, request a service, or report an incident. IT support agents can contact the customer and help them resolve the issue. This software doesn't always have extra features like self-service, knowledge base support, or live chat.
2. IT Service Desk Software
Service desk follows the ITIL framework, which focuses on providing IT services and support for users. This software includes a more robust and customizable set of features such as knowledge base access, live chat capabilities, data capture and analysis, real-time reporting, omni-channel support capabilities, and workflow automation.
A Multi-channel Support Ticketing System
Customers want to resolve issues seamlessly on a platform they prefer. For this reason, online ticketing systems are designed to connect your customers to your IT support team on all major platforms. This way, customers are able to experience quality service, whether it's through call, email, or a live chat session. The centralized hub also makes it easy for administrators to monitor the support team's performance metrics.
Best 10 IT Ticketing Software in 2022
Any organization needs an effective Ticketing System that would allow IT support to be organized, efficient, and focused. A ticketing system supports your business process and helps you deal with any issues, allowing you to manage the incidents from the moment they are captured through their resolution.
Here are the key benefits of a ticketing system:
It improves customer retention and brand image.
It saves time and money.
It has better support.
It offers quicker resolution times.
If you think that your internal system is becoming more and more out of hand, then it's about time to implement IT ticketing. This will help you save more time by routing all service requests into a single help desk.
IMPROVE YOUR WORKFLOW WITH THESE 10 BEST IT TICKETING SYSTEM SOFTWARE IN 2022
HubSpot
If you want to experience seamless ticketing system software, HubSpot's Service Hub would surely give it to you. It has a 1:1 support feature that converts incoming requests to tickets. Then, these tickets can be managed easily through a drag-and-drop pipeline.
Through this IT ticketing, you'd enjoy improved automation, bots, and integration features that will allow your IT team to respond and resolve tickets faster.
Samanage
Samanage belongs to the 10 best IT ticketing system software of 2021 as it empowers support teams to collect, address, and deliver services consistently within your organization. It is equipped with a customizable service portal that enables staff to submit requests and report incidents quickly.
Moreover, it gives you the capability to set automation rules for ticket routing or service approvals, and establish processes for problem management, asset management, change management, and more.
HappyFox
Unlike other ticketing tools, HappyFox allows organizations to receive and create tickets via email. Meaning, you can easily manage tracking issues wherever your staff reported them.
To help your agents better understand the current workload, tickets are displayed on the "Ticket List" page, sporting layout options such as Card View or KanBan View.
Jira Service Desk
If you want the flexibility in creating multiple projects when organizing and processing requests, then Jira Service Desk will work wonders for your organization. It has been included in the 10 best IT ticketing system software of 2021 as it allows businesses to create desk projects for each topic, while it also allows users to submit requests using their email address.
Mojo IT Helpdesk
Mojo IT Helpdesk automates your workflow. It assigns tickets in a rational order, sends auto-responders, and designates important tickets to the exact department. This enhances the efficiency of the support team and serves more customers at a much quicker pace.
Mojo also offers seamless integration with G Suite. Through this, users can submit service requests to their preferred channels, then convert them into tickets and manage them in one central location.
Freshservice
With the goal of enabling support teams to provide timely services, Freshservice features incident management, SLA management, asset management, and self-service options. Its dashboard also displays a comprehensive view of team performance, helping organizations to improve services.
Zendesk
Zendesk offers flexibility as it allows the IT service desk to report incidents from multiple channels. Its functionality can be expanded too by simply integrating your IT help desk with apps and tools that your team prefers.
It helps you track key metrics, as well, helping you make informed decisions in addressing issues that have a huge impact on service operations.
Vision Helpdesk
With a goal to boost team performance, Vision Helpdesk has impressive configuration features, allowing your business to structure it for incident management, problem management, configuration management database, and other services you offer.
It also enables users to collaborate within the help desk, gamify daily tasks, and implement task management to complete projects on time.
Zoho Desk
Zoho Desk would work best for your organization if you're currently using Zoho CRM. This provides your IT team with tools that they need to resolve tickets efficiently, while it also has access to your users' existing ticket history, activity, and happiness rating.
Itarian
It is one of the most innovative IT ticketing system software today. A cloud-based system that automates ticket management and takes care of SLAs, Itarian effectively handles workflows. This means tickets are tracked, addressed, and reassigned to certain departments/organizations.
Its service desk product gives you a self-service portal so clients can find a solution on their own. In case they don't find the answer, they can create a ticket and track the status of the issue. Many simple tasks like password resets or adding a new user can be answered in the FAQ database.
There are similar ticketing software in the market that allows you to create a knowledge base although you have to do it yourself. With Itarian, the database is provided and you can modify them based on your goals.
Email requests are automatically converted into incident reports so the information you need can be pulled out quickly. This can save you time and effort which you could otherwise use for other urgent tasks.
These are just 10 of the best IT ticketing in 2021, which can deliver your business needs in terms of online ticketing systems.
Through one of these solutions, your team itself will have a clear overview of what the problem is, who is reporting it, and what report should be prioritized. Hence, it takes less time to resolve IT issues, avoiding bigger operational issues within the company.
Benefits of Using an IT Ticketing Software
1. Seamless Interaction.
Helpdesk ticketing systems can simplify interactions between support agents and customers. They also offer multi-channel interactions so customers can use their preferred platform to contact the IT support team.
2. Efficient Ticket Resolution.
Support agents don't need to switch between folders and color-coded tags. As ticketing software can integrate with the support email inbox, incoming emails are automatically converted into tickets. More problems are resolved in a short amount of time.
3. Ticket Prioritization.
Ticketing systems let you prioritize your incoming tickets based on several parameters. Those issues that need immediate response will be addressed first while tickets about minor incidents will be dealt with later on.
4. Agent Productivity.
Ticketing systems have additional features that automate issue resolution. Once the software receives a ticket from a specific email, a preset action can be prompted. This saves the IT support team a lot of time and enhances their productivity. In addition, some helpdesk software also gives users the opportunity to find solutions to their queries from an internal knowledge base.
5. SLAs, Monitoring, and Reporting.
SLA or Service Level Agreement is a contract that sets expectations between customers and service providers to ensure a smooth business transaction. A good helpdesk management system has SLA policies in place. Online Ticketing Systems also have modules for monitoring and reporting to track the IT support agents' activities.
6. Enhanced Customer Retention.
IT ticketing can enhance the quality of customer support, which makes customers happy. As the level of customer satisfaction increases, they'll continue using your products or services.
7. Self-service Adoption.
Some IT help desk software can detect keywords from the customer's inquiry and use machine learning techniques to come up with the needed solutions. This lessens the workload of your service desk agents, saving much of their time.
8. Service Desk Efficiency.
Ticketing software eliminates inconvenience by putting all customer data, ticket status, priorities, tags, and labels in one central location. Various communication channels like phone, live chat, and emails are available in one platform so your support team can easily manage issues regardless of where they are sent.