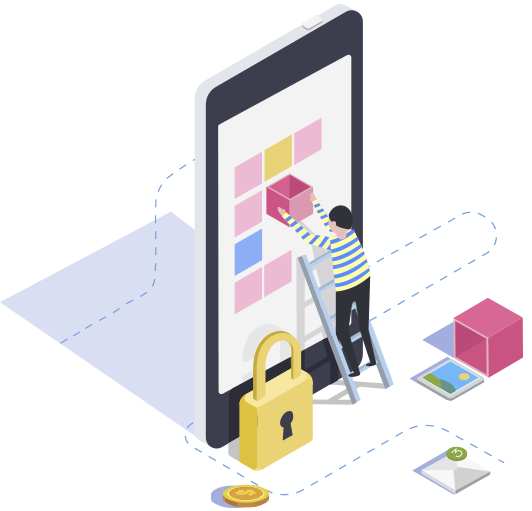 Mobile devices get lost, and sometimes stolen. It happens. But when those devices have access to organizational systems and data in addition to the user's personal info, it's more than just an annoyance - it's a security risk for everyone. ITarian's Android Device Manager allows you to view and control devices attached to your system.
ITarian Android Device Manager lets you:
Enable and disable devices
Supply device drivers
View technical properties of devices
ITarian Android Device Manager lets you:
Key Benefits & Capabilities of Android Device Manager
Device location
Sign in to your Google account from another system and see a map with the current location of all devices added to Device Manager.
Ring
Ring your phone at full volume—even if the ringer is turned down or off—for five minutes or until the power button is hit to find a misplaced device.
Lock
Lock your lost or stolen device, set or change a PIN or password, and display a message on the lock screen to help someone who finds your lost device contact you.
Wipe
If you're sure there's no chance of recovering your device, you can reset it to factory settings to wipe it clean—even if it's powered off—to prevent access to your data.
Guest access
A friend or colleague can log in as a guest to locate and control (ring, lock, or wipe) their lost or stolen device.