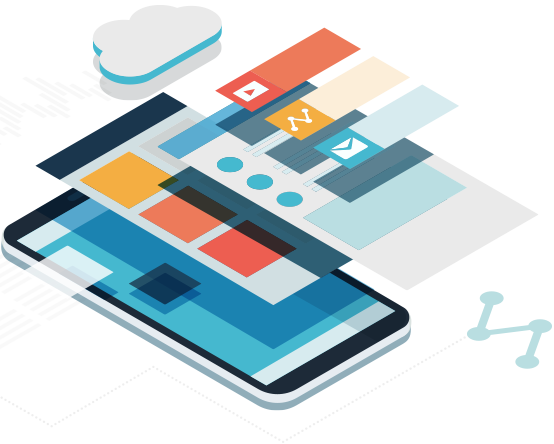 Mobile Device Management
It's a BYOD world. The proliferation of user-selected devices—all using a variety of operating systems and service providers—makes your job that much harder. And you can't compromise the integrity and security of your IT systems. ITarian's Mobile device management (MDM) enables you to manage an array of mobile devices that are as diverse as your users.
How ITarian MDM enables you to?
Deploy, retire, secure, monitor, and manage Android or iOS mobile devices with GPS location, wipe, and device encryption
Distribute applications, manage data and configuration settings, and patch
Get the complete visibility and controls you need
Key benefits and capabilities
Simplified user enrollment
Users can instantly enroll their devices as soon as they power them on, and a self-service portal allows them to manage common tasks, such as adding or retiring devices, without IT assistance.
Automated device configuration
Registered devices are automatically configured with corporate connectivity settings, email profiles, and device-specific restrictions, which reduces help-desk calls.
Secure connectivity and mobile access control
Identity and access management leveraging existing identity stores such as Active Directory, combined with support for granular policy settings, give visibility and control over devices that access sensitive information.
Device settings enforcement
Device encryption and data loss prevention settings protect data and help ensure compliance with regulatory guidelines.
Mobile-aware enterprise
Integrates with other IT systems, including corporate directories (Active Directory/LDAP), IT service management (ITSM) software, and network access control (NAC) systems to create a mobile-aware IT infrastructure to accelerate business processes.